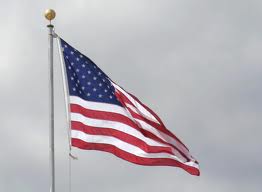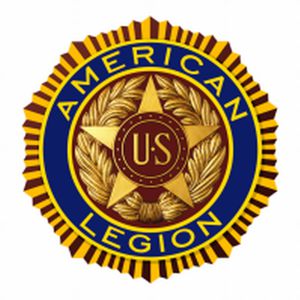 On September 17th, 2023, Barron County held its 22nd
All Veterans Picnic at Pioneer Village Museum between Cameron
and Barron. There was ove 140 veterans and family that attended.
There were ten guest speakers from the American Legion
and VFW. All four levels of the American Legion were present;
Dept Cmdr Karl Stuvengen, Dist Cmdr Rita Rindahl,
County Cmdr Cal Briggs. Along with Cal Briggs as Post 194 Cmdr
we also had the post Cmdr of Post 212 of Barron, Greg Roth.
Here are some pictures from that event!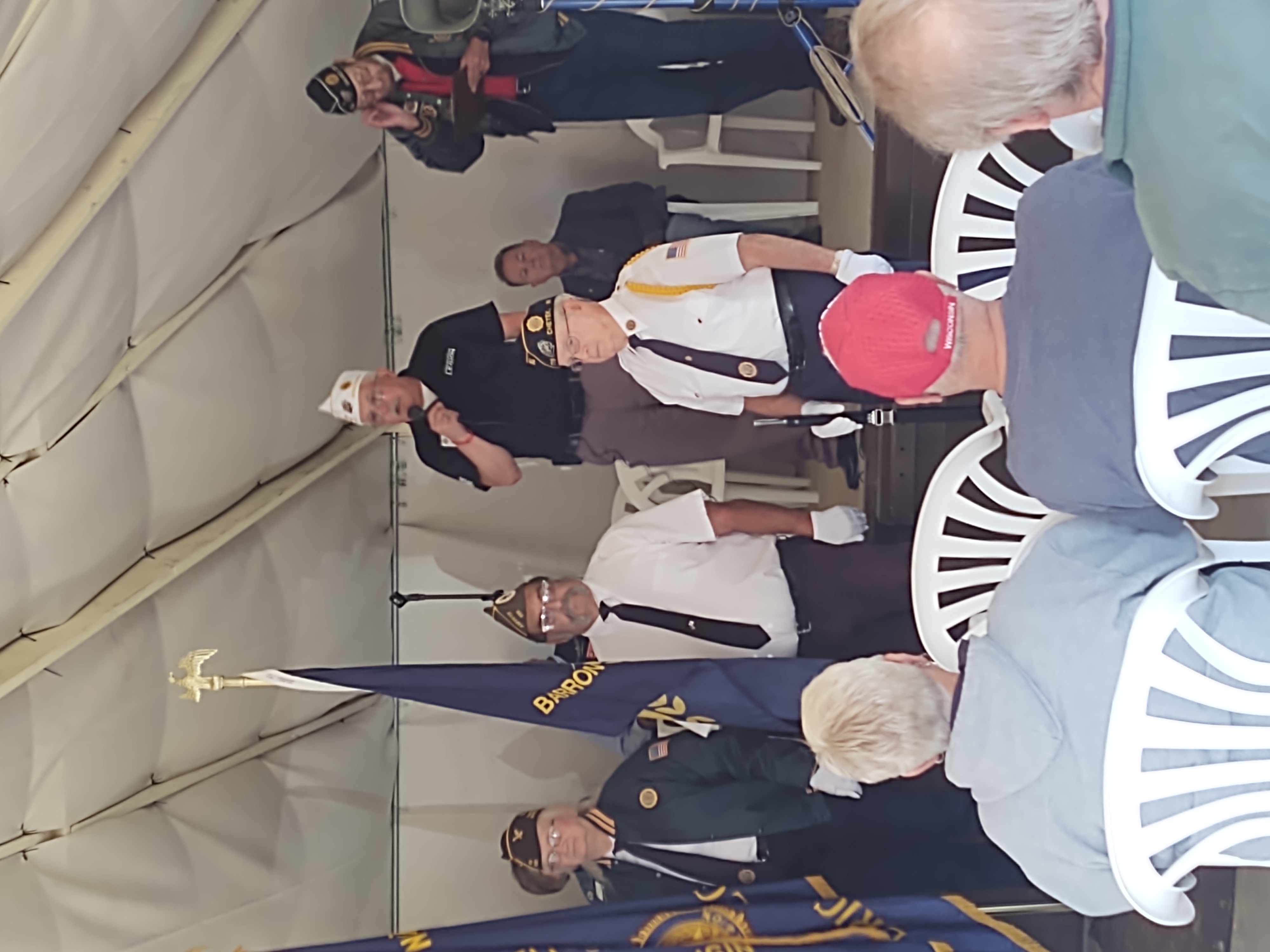 Dept Commander Karl Stuvengen(L) and Dist Cmdr Rita Rindahl(R)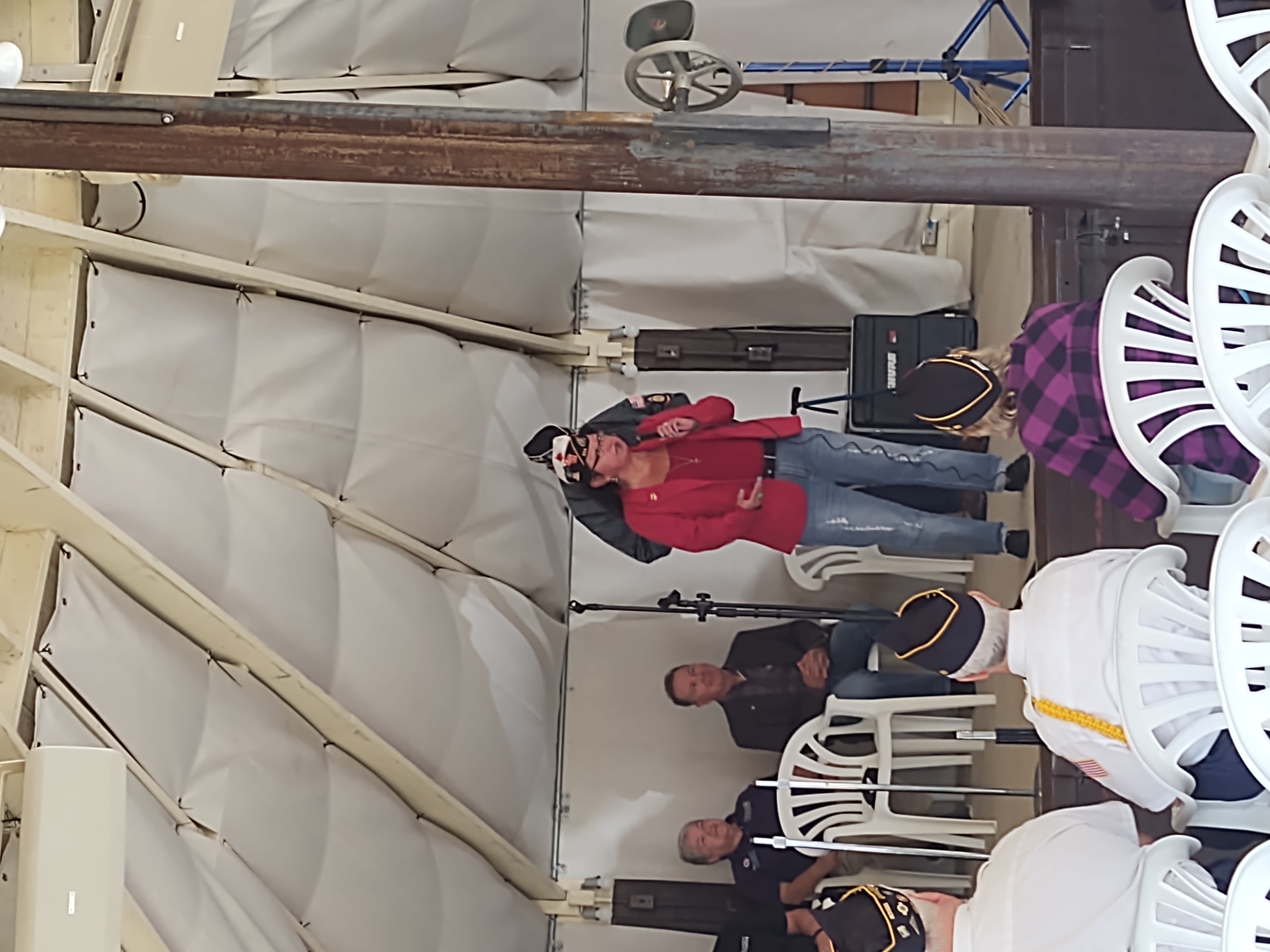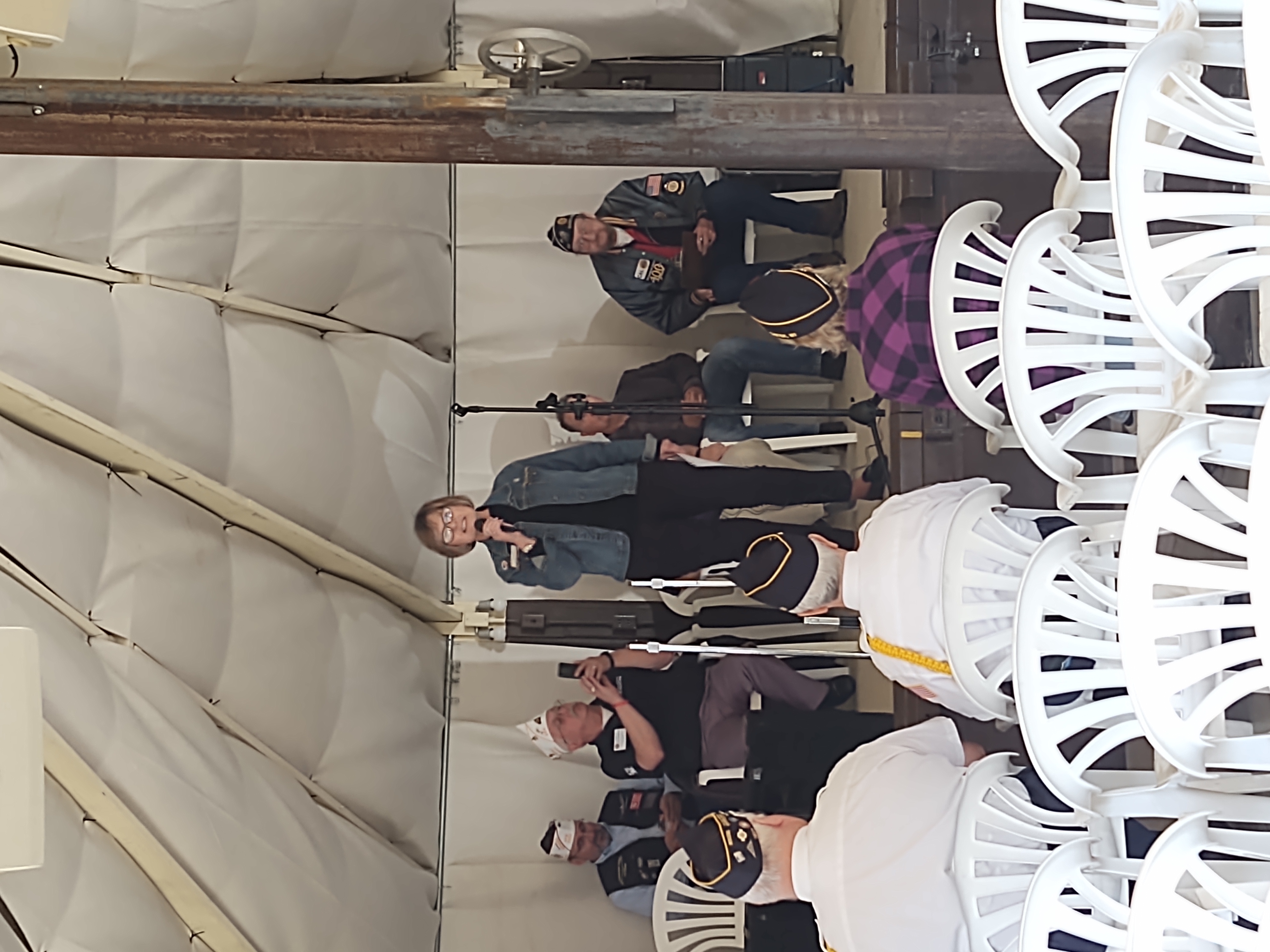 Dept ALA President Maggie Geizer(L) and Dist ALA Pres Mary Townsend(R)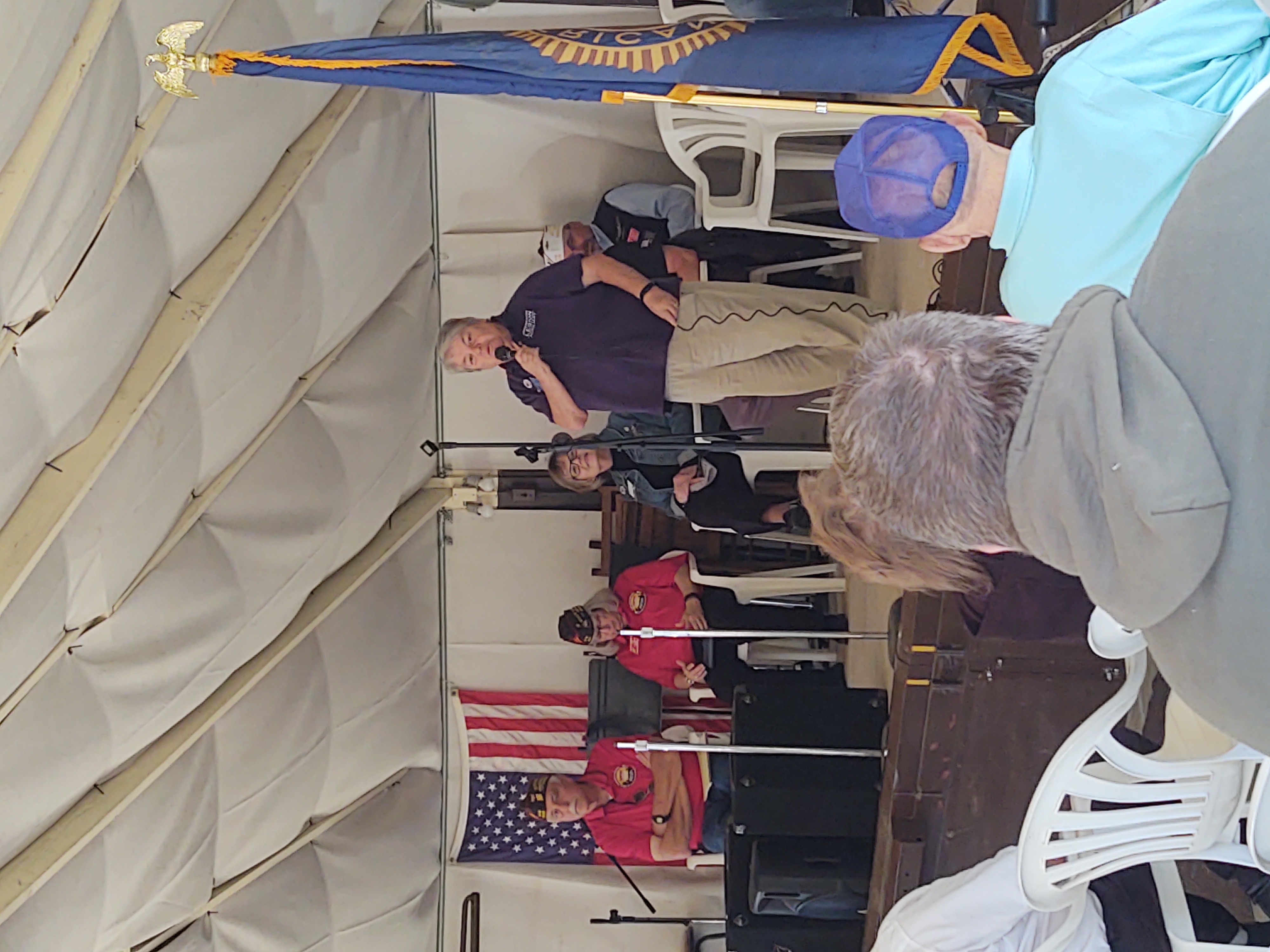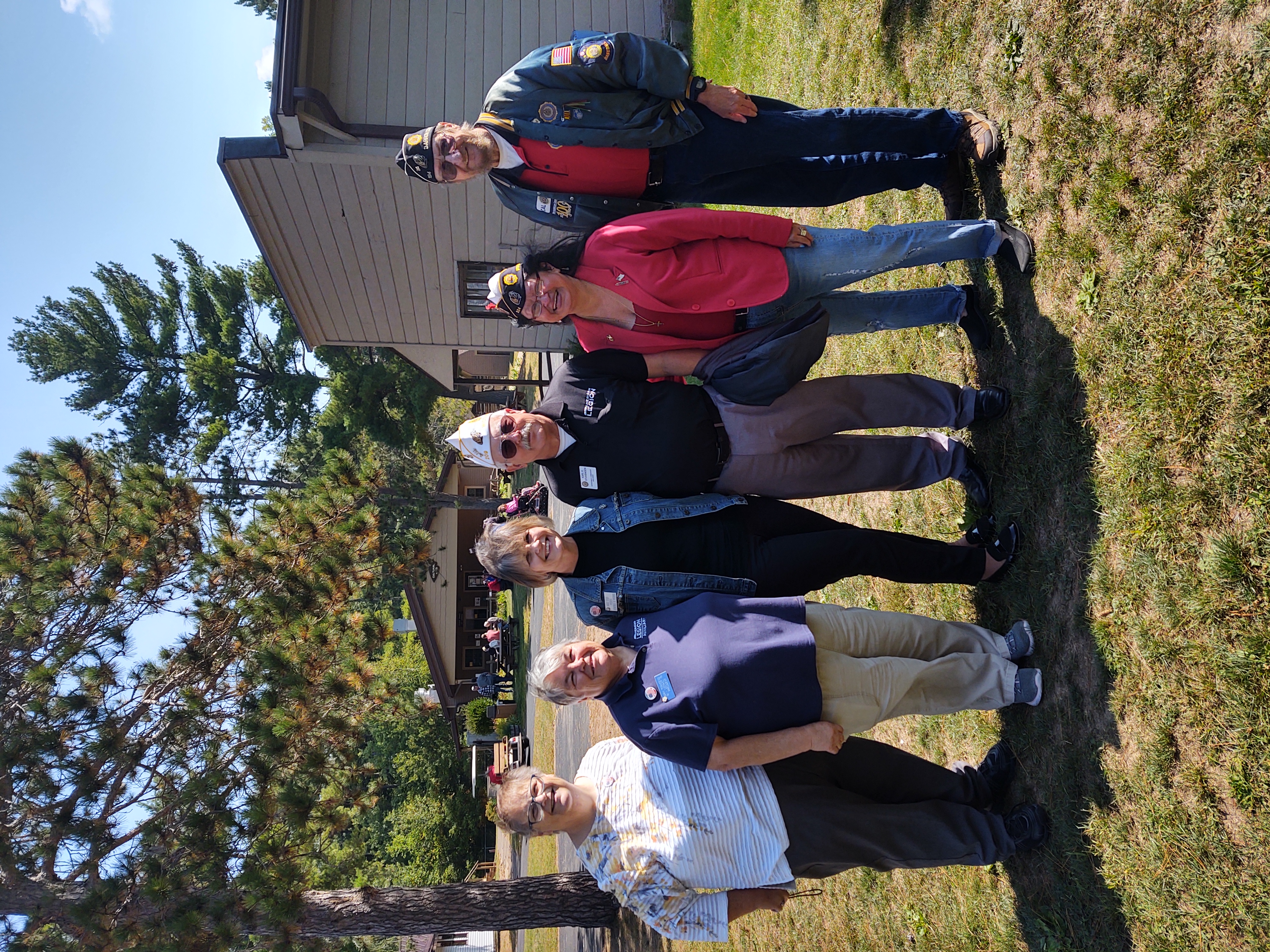 Dept, District and County(L) Dist Adjutant Steve Isensee and wife Theresa(R)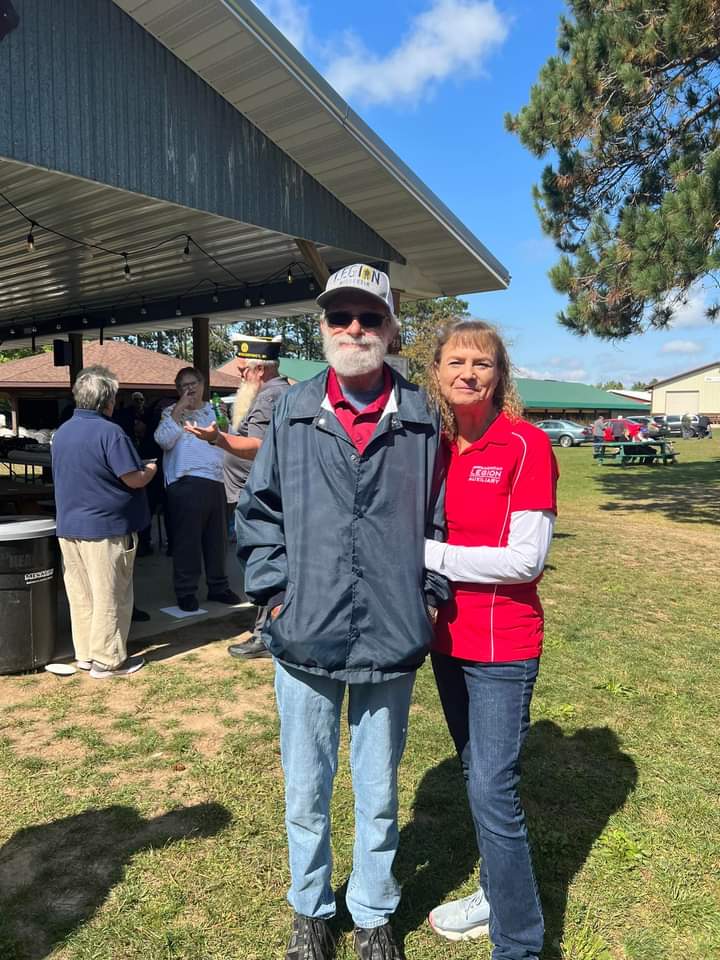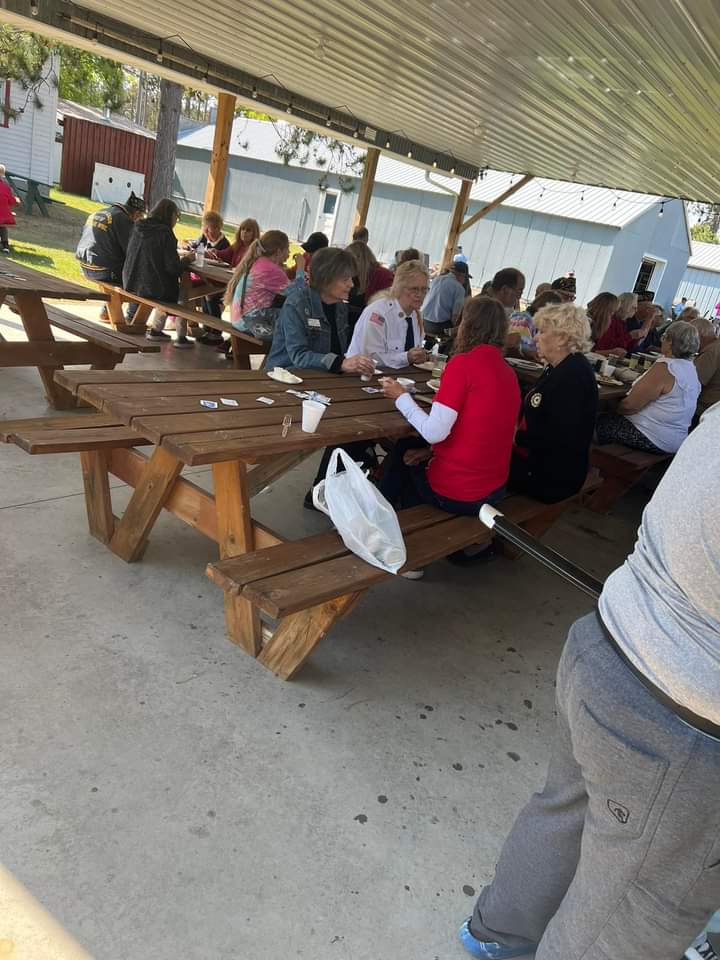 &nbsp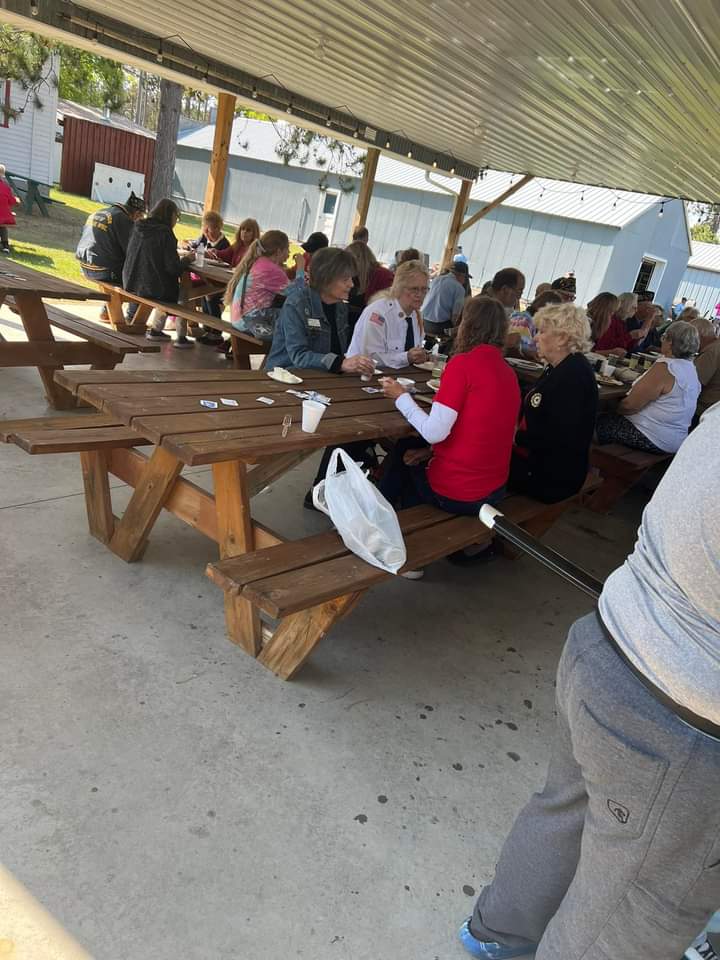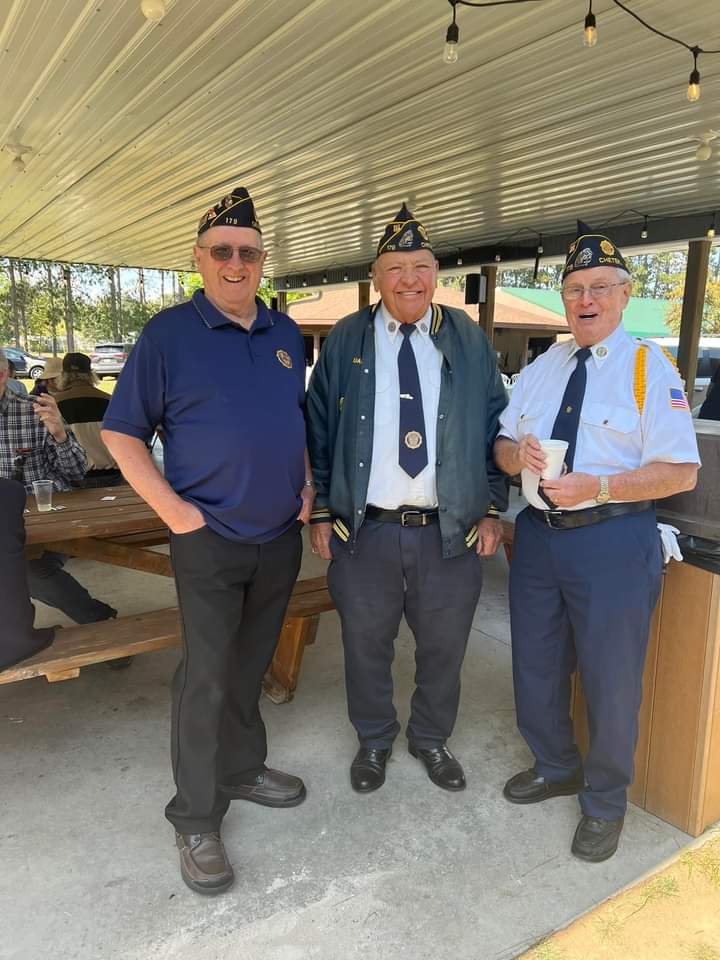 &nbsp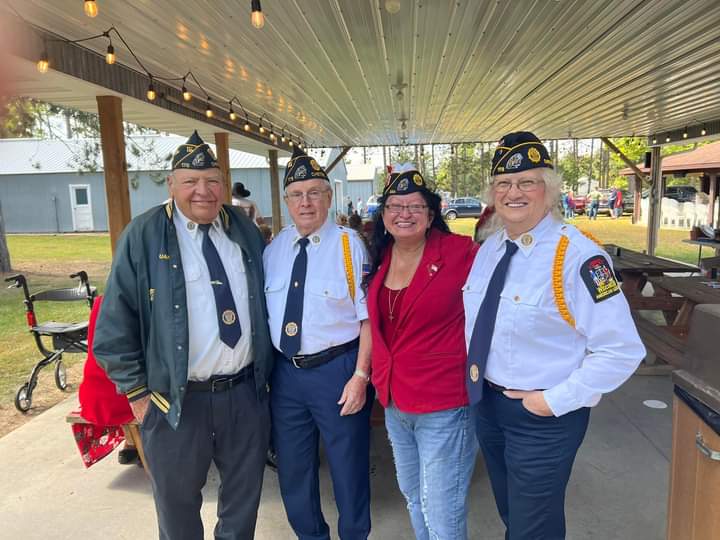 &nbsp








Veterans Still Serving America!