AMERICAN LEGION FAMILY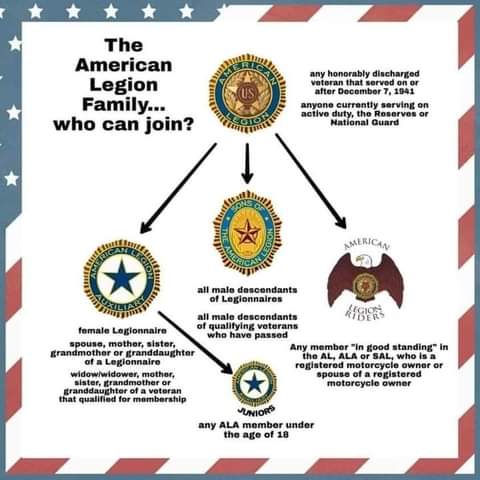 On July 30th, 2019, President Trump signed into law, the Legion
Act. LEGION which stands for Let Everyone Get Involved
in Opportunities for National Service.
If you would like to become a member of the American Legion,
You must have served in the Armed Forces at least 24 hours,
from December 7th, 1941 to the present,
and was Honorably Discharged.

New Membership Application created for Legion Act.
Click below if you need a copy of the Adobe Reader.


Here is a link if you need a copy of your DD214.
You will need to present a copy of them to join.