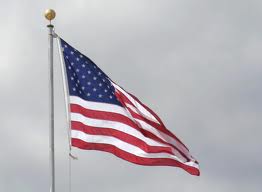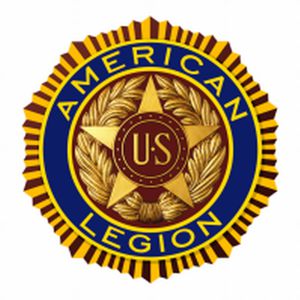 Upcoming District Conferences:
Spring Conferences.
Fall Conferences.
Year
Hosting Post
Dates
Hosting Post
Dates
2018
Chippewa Falls Post 77
April 20,21,22
Ellsworth Post 204
September 22
2019
Osseo Post 324
April 5,6,7
Augusta Post 291
September 21
2020
Cancelled
Cancelled
Cancelled
Cancelled
2021
Cumberland Post 98
April 10,11
Boyd Post 326
September 18
2022
Eau Claire Post 53
April 2,3
New Richmond Post 80
October 1st
2023
River Falls Post 121
April 29
Brackett Post 550
September 16
The next Conference is scheduled for April 29th, 2023
and has been planned to be at River Falls Post 121.
Conference will be for one day, Saturday only.
Read this Letter from Commander Hildebrandt.
Click HERE for a copy of the Legion Registration Form.
Here is the Ad Application for the program book.
Please get your list of deceased to Marilyn Galoff,
by April 1st to be included in the Memorial Service.
Please include Branch of Service and Date of Passing.
EMail: mjgaloff@wwt.net or mail to 225 N. Public St.
Elmwood WI 54740
*****************************************************************
We really need some posts to host the upcoming conferences.
Contact someone on Time and Place Committe if you wish to host.
The following Committee determines the validity of a Post's
request to host a District Conference. Please contact one
of them to plan your next hosting effort.
Committee
Members
Contact Numbers
Time and Place
Richard Vandermolen
1-360-410-7322
Larry Werner
1-715-450-0349
Gerald Townsend
1-715-651-1403

The last DEC Meeting was Sunday, Feb 19th 2023 in
Osseo at 1:00 - 3:30 PM.
A copy of the Agenda is here to print.
This is a copy of New Rules of the DEC.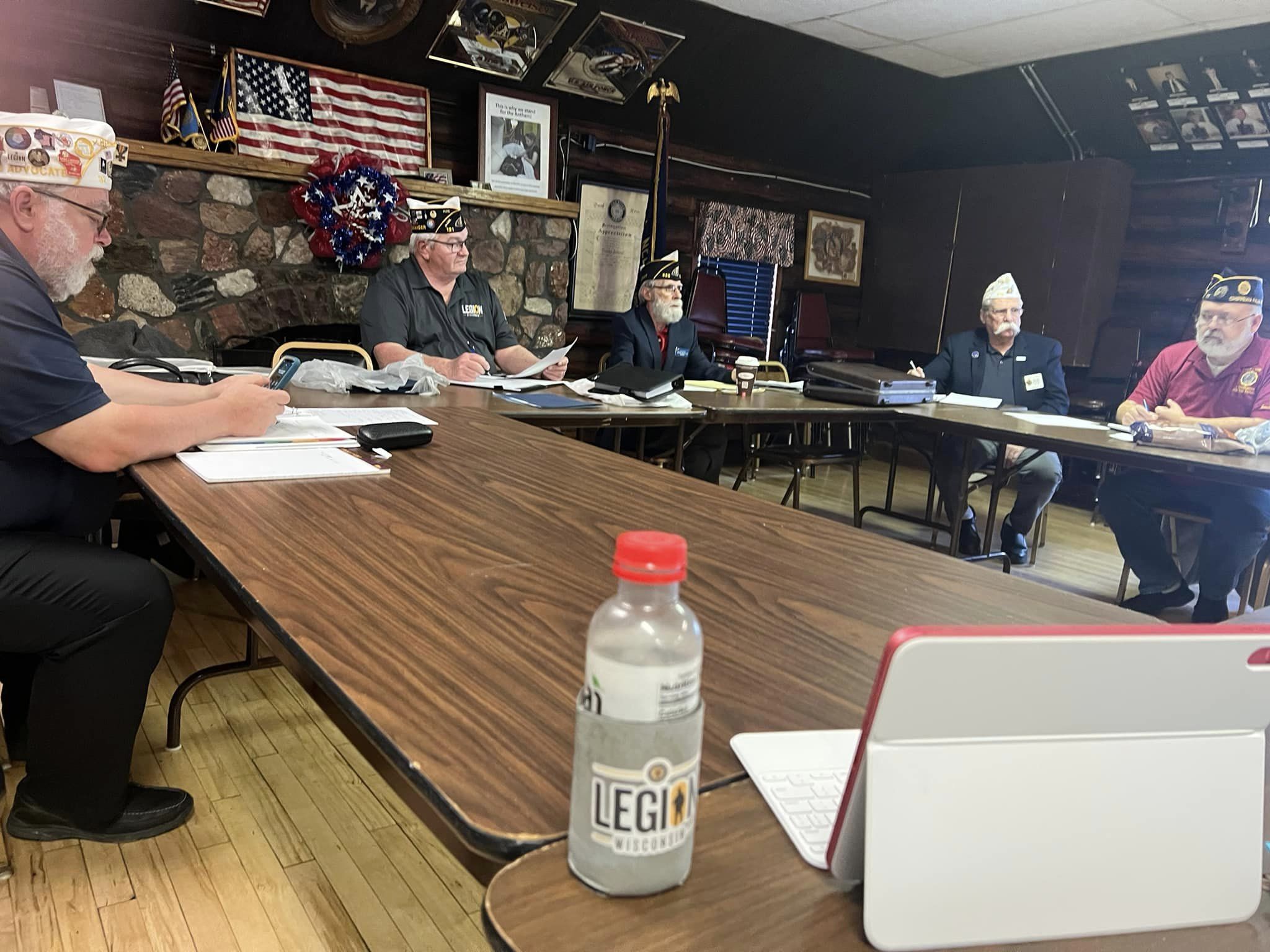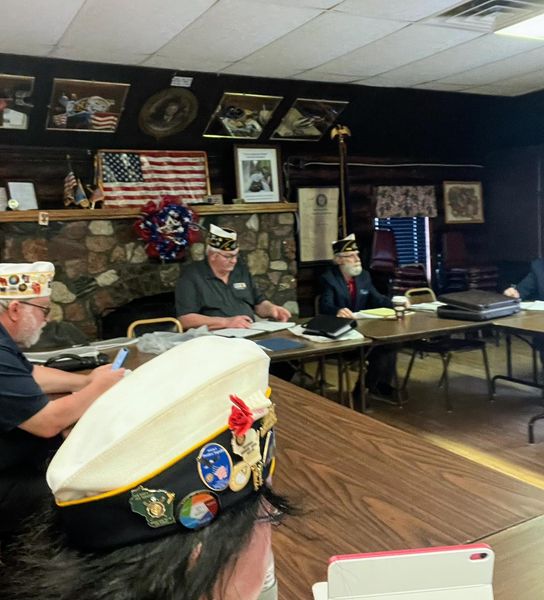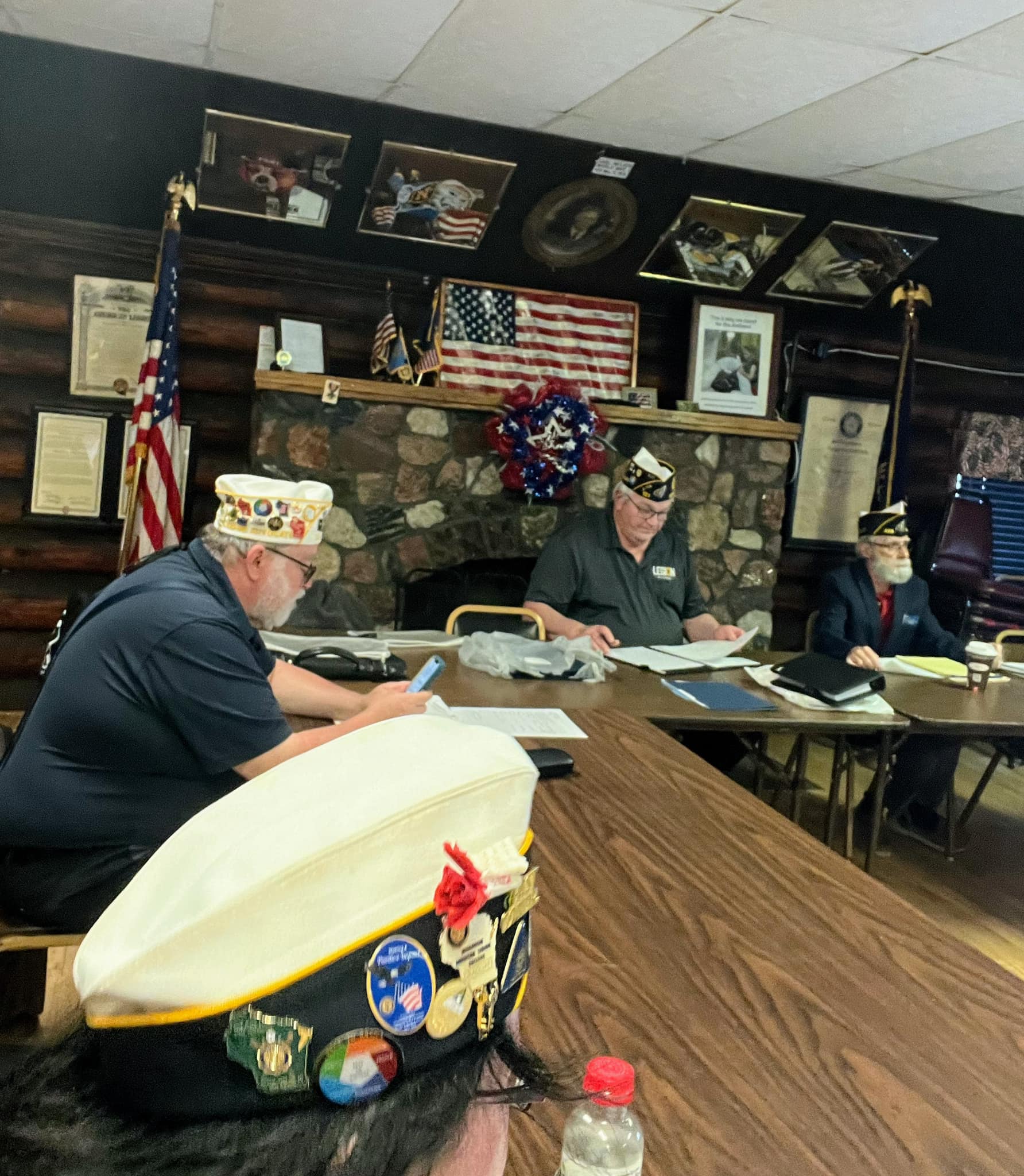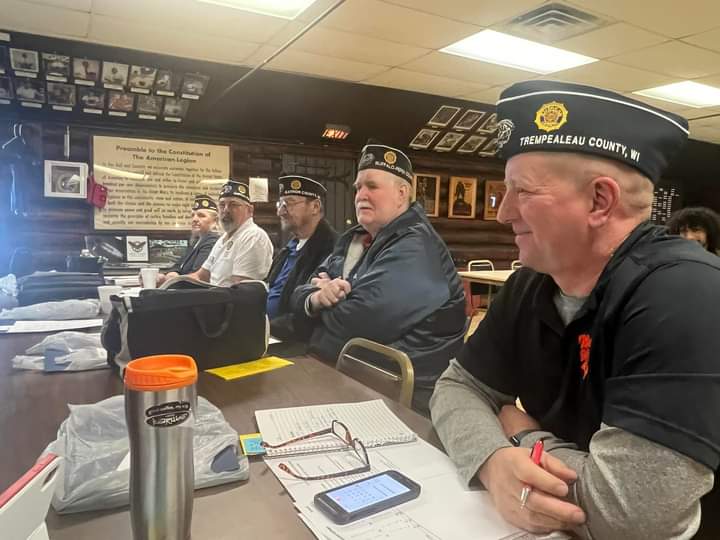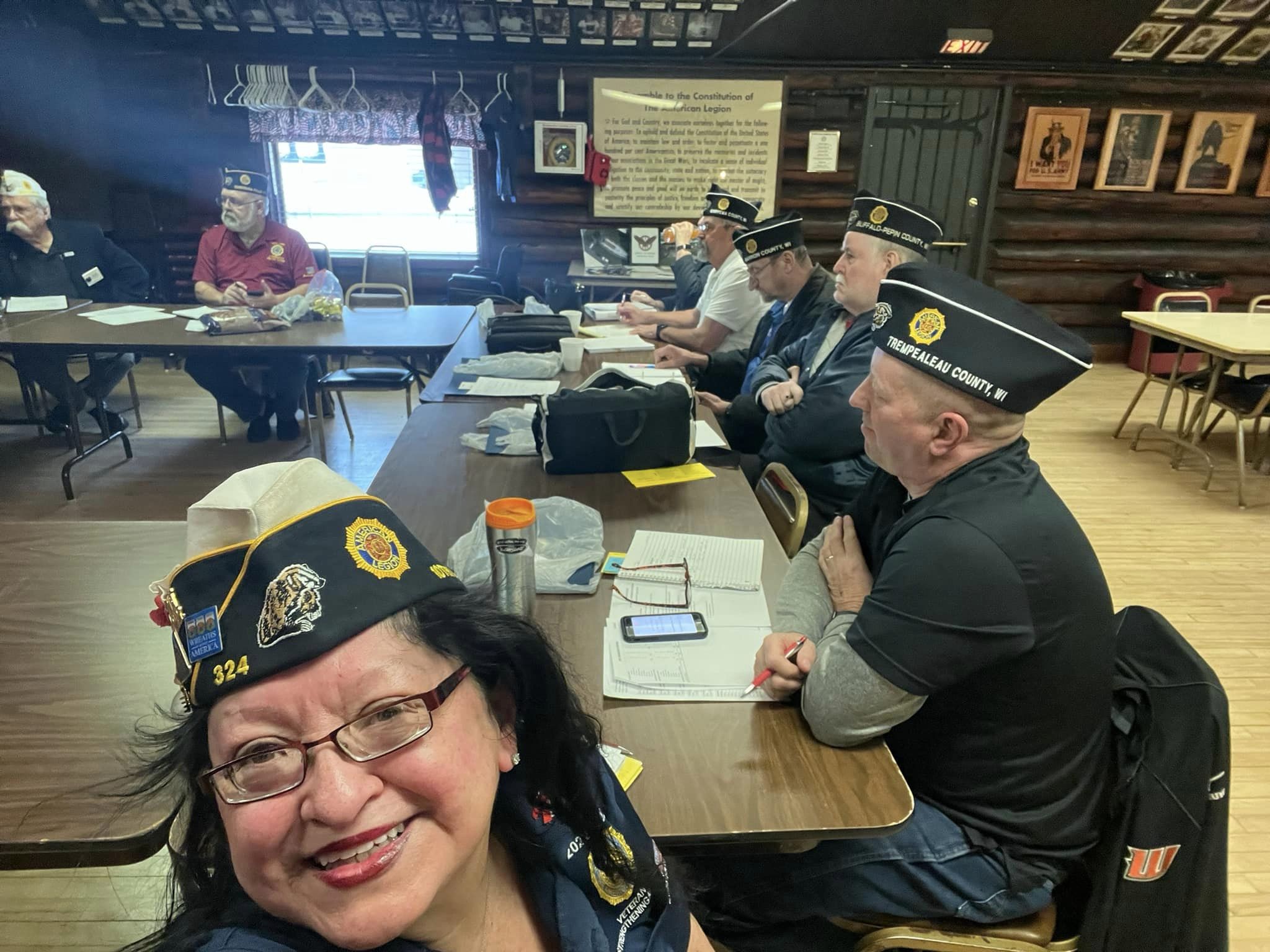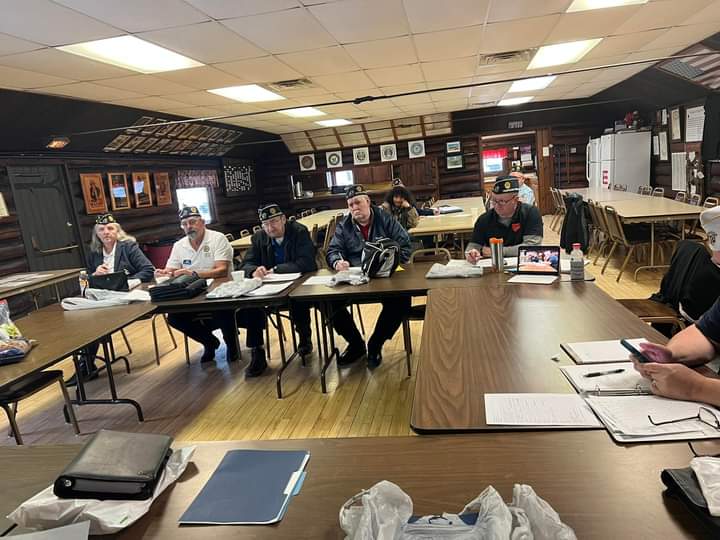 Wisconsin American Legion College (WALC).
Print this College Training Guide to assist you in your training.
Print this College Training Application. to assist you in your training.
There will be a Virtual Classes Mar 10-11 and 20-21.
This will be for the Advanced Course.
Print this Announcement for the details,
or go HERE for a complete schedule of WALC training.
Here are some pictures of those that have attended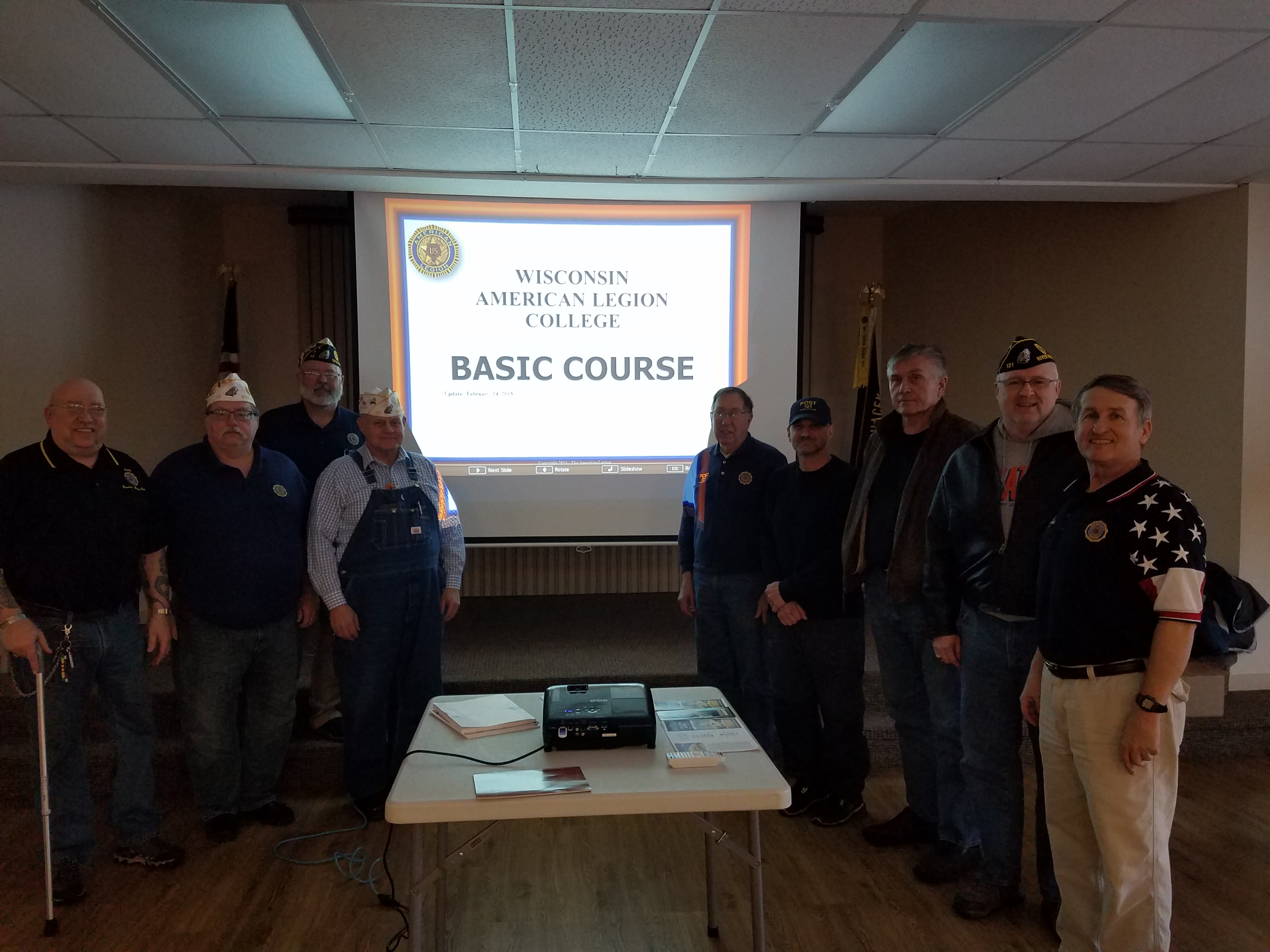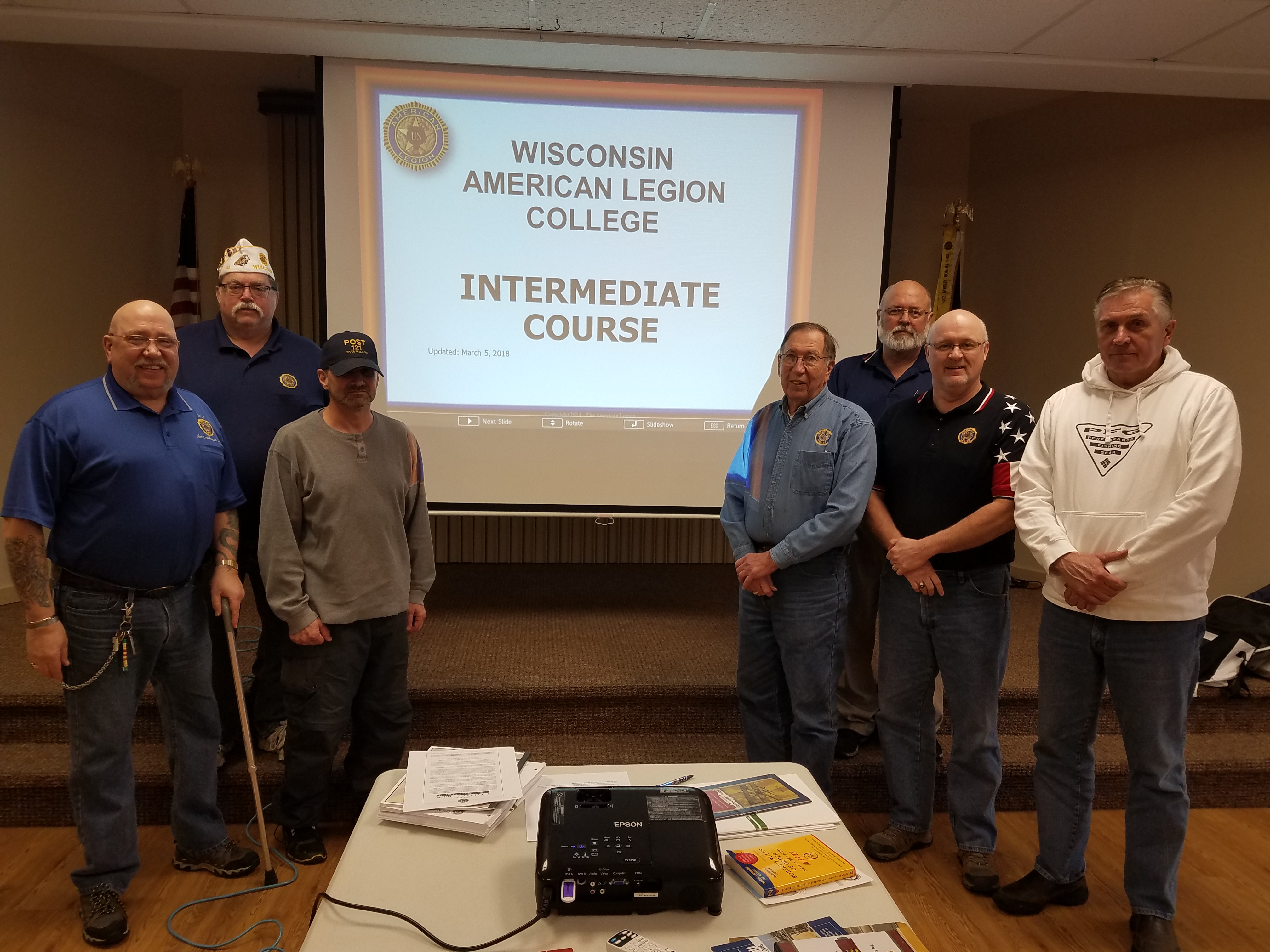 State and National Conventions.
Dept Conventions
Summer Conference, July 20-23, 2023,
Wausau Wisconsin.
2024 Appleton
2025 Green Bay
2026 Appleton
Go to www.wilegion.org for more Dept. info.
National Conventions
Aug 26 - Sept 1, 2022 Milwaukee WI.
Aug 25 - 31, 2023 Charltte NC.
Aug 23 - 29, 2024 New Orleans LA.
Aug 22 - 28, 2025 Tampa FL.
Go to www.legion.org for more National info.









Veterans Still Serving America!