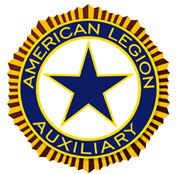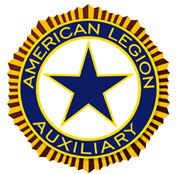 Here is a picture of the 2021 Outgoing President Aimee Korger,
and out going 2023 District President Margaret Larson and
and the 2023-2025 District President Mary Townsend.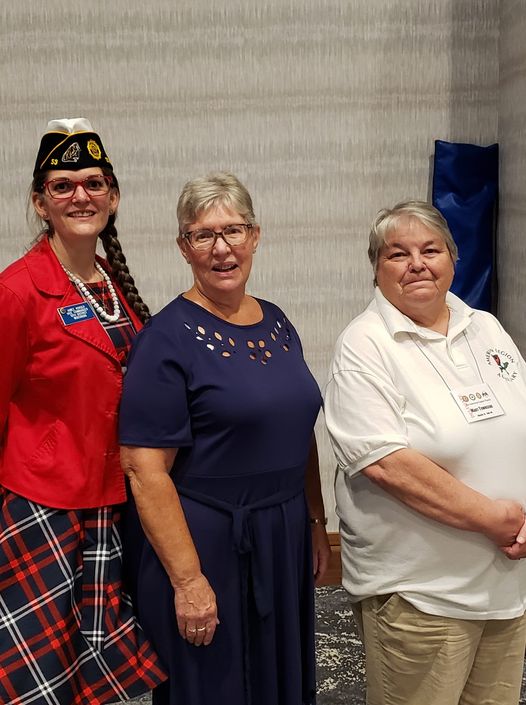 New 2022 Auxiliary News Letter.
New Form, In The Know.

Our District Auxiliary President has these articles
for your reading pleasure!
Important Articles!
December-January 2017 Newsletter.

Badgers Girls State is coming up soon. Here are
some items of interest for all Units.
This letter describes the bus system.
This is the schedule of the bus from Rice Lake.
This is the schedule of the bus from Whitehall.
This is the schedule of the bus from Menomonie.

Here is the latest 2022 Membership Report
Here is info on Dianes's Testimonial.

HEADS UP ON SOME ACTIVITIES THAT ARE OCCURRING
TRYING TO SCAM OUR VETERANS.
The VA does not have an automated phone system that CALLS YOU
and requires you to enter your personnal information such as
your Social Security Number for any reason. Last week one of our
Veterans (Dept of WI) received a telephone call requesting thier SSN.
According to the VAAAHS Privacy Director, this is occurring across
the multiple government agancies and locations. If this happens please
hang up and report this to the VAAAHS Director at 734-845-5314.

©Copywrite 2015 American Legion 10th District of Wisconsin








Veterans Still Serving America!